There are some notable shows taking place at local venues this weekend, along with some new theater and a special post-Valentine's drag show. Here are the details.
Talk Radio at the Ring
"Talk Radio," the Pulitzer-nominated play by Eric Bogosian, follows a Cleveland-area shock jock whose call-in radio show is about to go national. In the upcoming production at The Players' Ring in Portsmouth, Rob Carroll stars as the controversial late-night host, while off-stage actors provide the voices of about 20 call-in characters. The show runs Feb. 15-March 3; show times are Fridays and Saturdays at 8 p.m. and Sundays at 3 p.m. Tickets are $18; learn more here.
Funky Dawgz Brass Band
The Stone Church in Newmarket is hosting a Big Brass Dance Party on Friday, Feb. 15, at 9:30 p.m. Hailing from Connecticut, the Funky Dawgz Brass Band plays upbeat New Orleans-style R&B crossed with hip-hop, funk, and modern hits, all with a brass twist. They've toured the nation and world, playing everything from EDM festivals to jam-band concerts to New Orleans parades, and once served as Dispatch's horn section at Madison Square Garden. Tickets are $10; learn more here.
Big Angry Love Show
Bunny and the Fox return with a vengeance in 2019. The first installment of this year's drag series at 3S Artspace in Portsmouth takes place in the aftermath of Valentine's Day on Saturday, Feb. 16, at 8 p.m. Drag duo Bunny Wonderland and Joslyn Fox host a night of unrequited and angry love songs featuring regional guest performers Cherry Lemonade, Regan White, Rita Fluxx, Kitty Willow, and Agatha Crusty. Tickets are $25; for more information, click here.
Sidewalk and Steelqueen
Local string wizards Carol Coronis and Tom Richter have joined forces to form Sidewalk and Steelqueen. The acoustic duo, featuring Coronis on steel guitar and Richter on banjo (and both on vocals and other strings), plays roots-rock with a Celtic twist. Their debut album is titled "Sweet Trudelane," and they'll introduce it to the Seacoast with a CD release show at Portsmouth Book and Bar on Saturday, Feb. 16, from 8-10 p.m. The cover is $5; learn more here.
STL GLD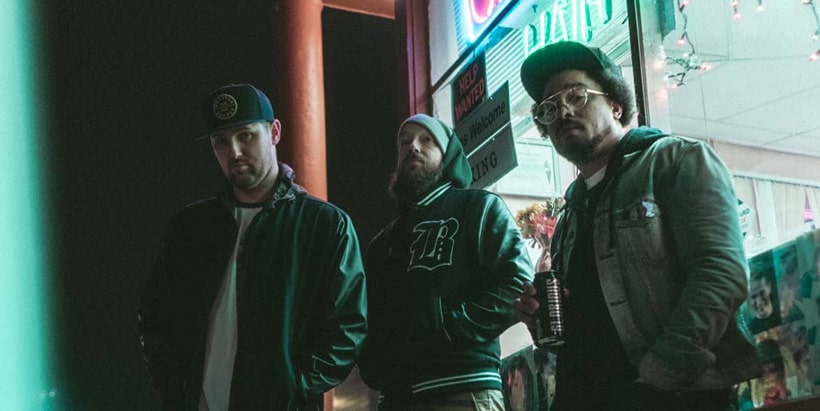 Coming off a year in which they shared stages with Eminem, Khalid, and The Roots, Boston-area hip-hop group STL GLD just released their third album, "The New Normal." The group, consisting of Moe Pope, The Arcitype, Christopher Talken, and Jonathan Ulman, will perform some of their new tracks at The Press Room in Portsmouth on Saturday, Feb. 16, at 9 p.m. Also on the bill are Uncle Sam and Homie Juan. Tickets are $7; for more information, click here.
For a complete calendar of local events, click here.