Although it seems like it's been here for a while, this weekend marks the official start of winter. Here are some activities to help keep you warm and entertained.
Holiday Theater, Part 4
The final weekend before Christmas brings more holiday shows to local theaters. Curtain Call Performing Arts Academy's annual winter show, Hans Christian Andersen's "The Snow Queen," is at The Strand in Dover Dec. 20-21. New Hampshire Theatre Project presents "It's a Wonderful Life: A Live Radio Show" at West End Studio Theatre in Portsmouth Dec. 20-29. And DownStage Centre presents "A Christmas Line 2: A Musical Theatre Parody and Christmas Extravaganza" at Johnson Theatre at UNH in Durham Dec. 21-22.
Winter Solstice Concert
Acoustic guitarist Hiroya Tsukamoto, a native of Japan, will play a warm and serene winter solstice show on the Button Factory Stage at WSCA Portsmouth Community Radio on Friday, Dec. 20, from 7:30-10 p.m. The solo performance will feature music from Tsukamoto's gorgeous, ethereal new album, "Window to the World," which was recorded last summer in Maine. The show offers a peaceful respite from the chaotic holiday season. Tickets are $15-20. For more information, click here.

Muddy Ruckus at Fury's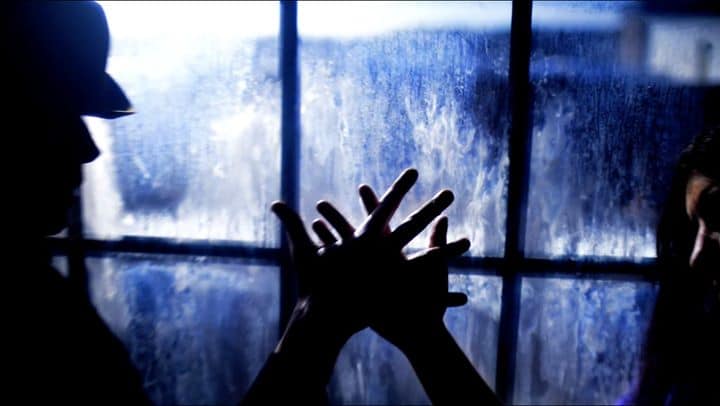 Portland-based indie-rock group Muddy Ruckus kicks off its winter Footsteps Tour with a gig at Fury's Publick House in Dover on Friday, Dec. 20, at 9 p.m. — the same date they release their new single, "Footsteps," on Spotify, with an accompanying music video. The power duo of guitarist Ryan Flaherty and drummer Erika Stahl have a grungy, rootsy style that's stripped down to the raw sounds of their two instruments and voices. For more information, click here.
Keep Families Warm and Fed
The Kittery Community Market hosts the second of two "Keep Families Warm and Fed for the Holidays" events on Sunday, Dec. 22, from 10 a.m.-2 p.m. Guests can bring two canned food items and receive a $5 voucher for the market, or purchase a pair of "One Warm Night" mittens and Fair Tide will provide a warm night for a family. The market offers local produce, cheese, bread, fruits, seafood, meats, baked goods, crafts, and more. Learn more here.
Wisdom Circle: Ceremony and Ritual
Jessica LaBrie of Blackbird's Daughter Botanicals in Barrington is a wise woman, herbalist, educator, and practicing green witch who has led custom rituals and ceremonies nationally and internationally. On Sunday, Dec. 22, from 1-4 p.m., she invites guests to claim some time-out-of-time this holiday season and sink into a few hours of wisdom. The event will explore a variety of topics focused on honoring our life journeys through ceremony and ritual. Tickets are $45. Learn more here.

For a complete calendar of local events, click here.