This weekend brings outdoor music, drive-in movies, open-air art, virtual readings, and more. Here are some highlights at local venues.
TEAM Concerts in Exeter
TEAM (Town Exeter Arts Music) is presenting free live music in an outdoor setting at various venues in Exeter. Sawbelly Brewing hosts at least two local acts each day this weekend, including Max Sullivan on Friday from 2-4:30 p.m, Bria Ansara on Friday from 5-7:30 p.m., Artty Francoeur on Saturday from 2-4:30 p.m., Chad Verbeck on Saturday from 5-7:30 p.m., Alan Roux on Sunday from 12-2:30 p.m., and Van Taylor on Sunday from 3-5:30 p.m.
Lost Summer Drive-In Movie Series
Sadly, this year's Prescott Park Arts Festival has been called off, a casualty of the pandemic. However, the festival is presenting a series of drive-in movies at locations in Kittery and Portsmouth this summer. First up is beloved classic "The Princess Bride," which will be shown at the Blue Mermaid and Tributary Brewing Co. on Friday and Saturday, July 17 and 18, at 7:30 p.m. There is a $25 suggested donation per car, with proceeds supporting the PPAF.
'The Woodlands Above' by Laura Harper Lake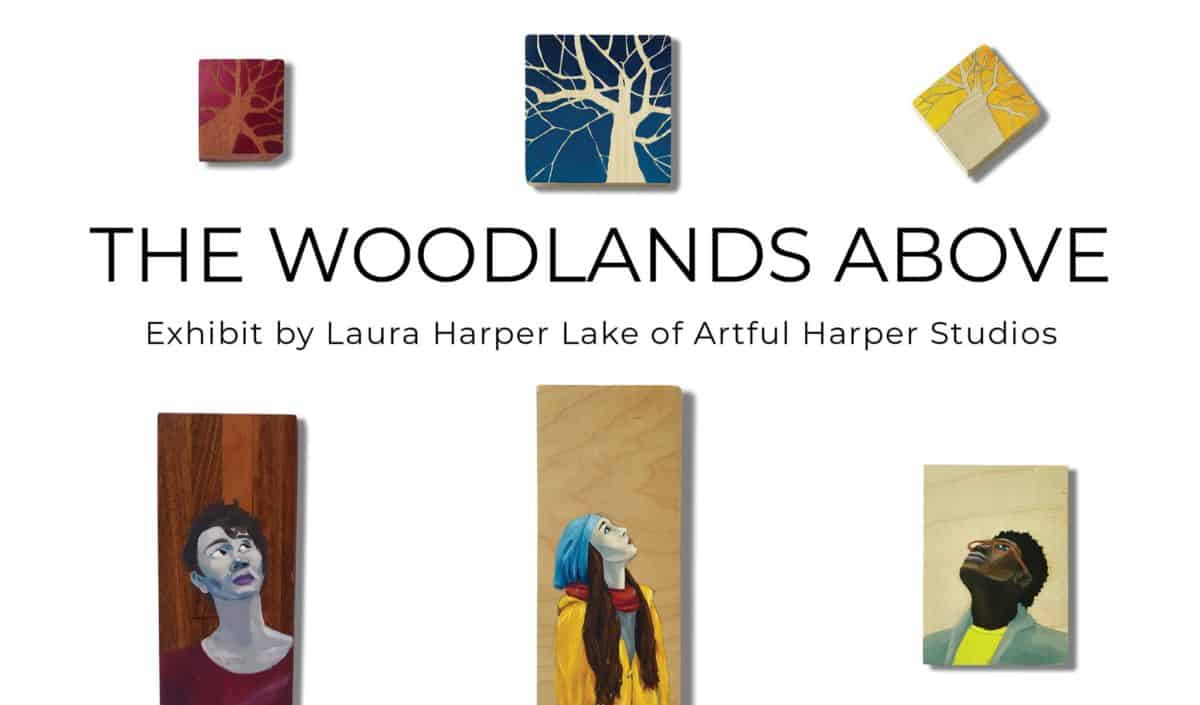 Artist Laura Harper Lake, of Artful Harper Studios, will present a new series at Art Up Front Street's backyard gallery space in Exeter on Saturday, July 18, from 3-6 p.m. The exhibit, titled "The Woodlands Above," features small-scale oil paintings on wood remnants, inspired by the rapidly changing planet. Electronic act Bug, fresh off the release of its new EP "Fine at a Distance," will perform live at the reception. For more information, click here.
Sneaky Miles at The Stone Church
Local indie-folk group Sneaky Miles plays an outdoor show in their hometown of Newmarket at The Stone Church's beer garden on Saturday, July 18, from 5-8 p.m. They'll be joined on stage by a surprise lineup of special guests. Tickets are sold by the table, with four seats going for $20, or six for $25. Food and beverages will be available to order at the show, part of a Saturday series at The Stone Church. To learn more and purchase tickets, click here.
Virtual Silo Series Reading
The Silo Series will present four featured writers during a virtual reading on Sunday, July 19, from 7-8:15 p.m. The readers include teacher and poet Jen Ryan Onken, teacher and writer Nancy Krygowski, teacher and poet Sarah Anderson (founder of The Silo Series), and musician and writer Guy Capecelatro III. They'll share their work via Zoom; suggested donations of $5 will be accepted through Venmo, with proceeds going to the writers. Learn more here.
For a complete calendar of local events, click here.