There are some big shows coming to Seacoast stages this weekend, of both the musical and theatrical varieties. Here are some highlights.
Crazy World at the Loft
In 1995, 60-year-old Julie Andrews was about to return to Broadway after a 35-year hiatus from the stage. But as the premiere of "Victor/Victoria" drew near, she was plagued by pressure and doubt. Linette Miles plays Andrews in "Crazy World," a two-act, one-woman musical review inspired by Andrews' life. It's on stage at The Music Hall Loft in Portsmouth April 25-28 at 7 p.m., with matinees on Saturday and Sunday at 2 p.m. Tickets are $30-$40. Learn more here.
White Rabbit Red Rabbit at NHTP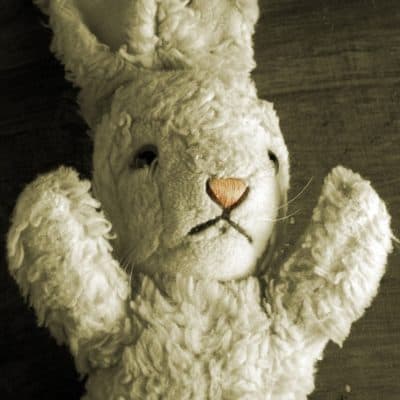 In Iranian playwright Nassim Soleimanpour's experimental play "White Rabbit Red Rabbit," a different actor performs the piece each night — moments after receiving the script. Nine different performers will appear in New Hampshire Theatre Project's upcoming production of the show at West End Studio Theatre in Portsmouth, beginning with Genevieve Aichele on Friday, April 26. It runs through May 12; show times are Fridays and Saturdays at 8 p.m. and Sundays at 2 p.m. Tickets are $26-$30. Learn more here.
Real Gone farewell show
Dover-based alt-rock band Real Gone is getting ready to hang it up, but not before playing one last rock show at their home venue, the Dover Brickhouse, on Friday, April 26, at 8:30 p.m. The group is promising some wild surprises and big announcements during their final gig. Joining them on the bill are Manchester-based pop/emo band Delaney and Mass.-based pop-punk band JumpShip. There is a $5 cover at the door. For more information, click here.
EDM Dance Party at The Stone Church
Three regional deejays will show off their skills during an electronic music dance party at The Stone Church in Newmarket on Saturday, April 27, at 9:30 p.m. The show is presented in partnership with Bass Face Productions, an EDM event production company and music blog. Hitting the decks in Newmarket are DJ Oyez of northern Maine, Bass Face's house DJ Psyk of Maine, and DJ Gremlinz of Boston. Tickets are $10-$13. For more information, click here.
Tyler Ramsey at The Word Barn
Until recently, Tyler Ramsey was best known for having served as a guitarist and songwriter for Band of Horses for 10 years. But Ramsey is also a solo artist and multi-instrumentalist who left Band of Horses in 2017. Fresh off the release of his fourth solo album, "For the Morning," Ramsey will be at The Word Barn in Exeter for an intimate show on Sunday, April 28, at 8 p.m. Tickets are $18. Learn more here.
For a complete calendar of local events, click here.